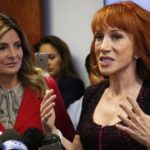 Kathy Griffin is a D-list celebrity for a reason — primarily because she isn't very funny. But her press conference today to blame her self-inflicted wounds on Trump (her victim) and old white men was the funniest piece of performance art I've ever seen. You could say...
read more
Positioning Professionals
Hellerman Communications is an award-winning corporate communications agency specializing in positioning professionals to win business. With expertise in strategic marketing & content development, crisis & litigation communications, and social influencer & stakeholder relations, we help the world's most elite professionals and their firms build and protect their most lucrative relationships.
Connect
5335 Wisconsin Avenue NW
Suite 640
Washington, DC 20015