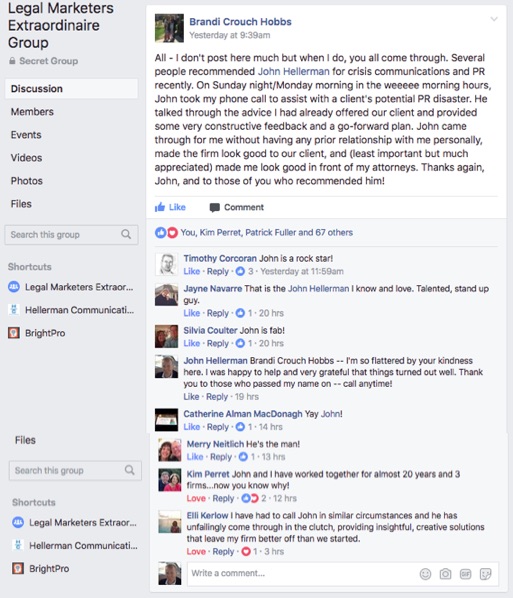 We are flattered to have been recommended, out of the blue, by our brand new friend at Poyner Spruill LLP, Brandi Crouch Hobbs. The message she shared within the Legal Marketers Extraordinaire group on Facebook, and the comments that followed, made our day… month… year!
John came through for me without having any prior relationship with me personally.
We humbly thank you for the kind words, and are happy to assist our friends, not only in times of crises (no matter what the time of day), but with any and all matters that will better position professionals.
Positioning Professionals
Hellerman Communications is an award-winning corporate communications agency specializing in positioning professionals to win business. With expertise in strategic marketing & content development, crisis & litigation communications, and social influencer & stakeholder relations, we help the world's most elite professionals and their firms build and protect their most lucrative relationships.