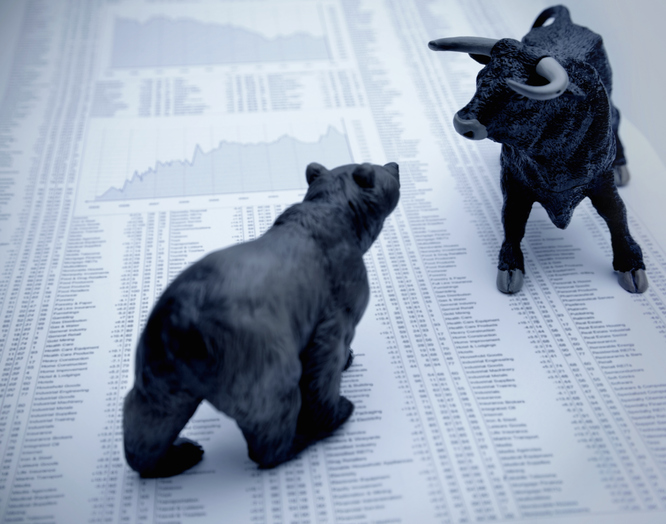 John recently published this article in Marketing the Law Firm. "Getting Busy Lawyers to Market" highlights an exchange from early in his career with Bartlit Beck rainmaker, Fred Bartlit, that John has carried with him ever since.
The article reads:
Years ago, in the late '90s, after I had about five years under my belt as a "communications consultant," I finally achieved both the opportunity to manage my own clients and the staff necessary to achieve their goals.
Luckily enough, my very first, "on my own" client happened to be the litigation powerhouse of Bartlit Beck Herman Palenchar & Scott (commonly known as Bartlit Beck).
When lawyers are "too busy with work" to spend their time marketing, that is usually when they are most worthwhile to market.
Fred Bartlit, the firm's lead partner (but not manager) was a G#d in legal rainmaking circles: he had left Kirkland & Ellis to experiment with a new business model (i.e., the inverted pyramid structure with lots of partners and a few, stellar associates) and a commitment to technology. His firm very rarely lost a case. (In fact, Fred had a great story he told about losing a case in Texas because the jury – after being polled – mentioned they had less respect for out-of-town lawyers. How did they know Fred was an out-of-towner? He wore the same shoes during the 3-week trial… His solution? Always packs a suitcase with different shoes to wear.)I mention Fred and his dedication to success because he said something striking to me in our first meeting that has stuck with me ever since, and has quite frankly given me purpose throughout my career. 
I was seated in a chair in Fred's office, interviewing him for the purposes of collecting information to later put into a communications plan. He – no minor figure standing at about 6'2", barrel-chested and with arms bigger than they should have been for a guy his age – had gotten up from his (messy) desk and was pacing around his office (and me in the chair) clutching a baseball bat, occasionally pounding it into his palm. I can't say I was intimidated, but I knew that I should be. In any case, Fred explained how successful he and the firm had become and, while pointing to his desk with the bat, bragged that he had 30 potential cases but only the time to ever do 10. It was at this point I interrupted to ask him a somewhat challenging question… Our exchange went like this:
ME: "Excuse me, Fred. Pardon me for interrupting, but what do you need me for?" 
Fred: "What? What do you mean?"
ME: "I mean that I have a lot of clients – that do not have all the work you do – and I often find it difficult to get them to invest in this effort. They indicate they want something, we deliver it, and then they disappear wasting it."
Fred: "So? What's your point?"
He wasn't happy about being interrupted – especially by a question he didn't quite understand – and I started thinking I should have kept my mouth shut.
ME: (Clearing my throat…) "Well, you just explained you have more work – 30 cases – then you can possibly handle. With all that work, I wonder if you'll be into this once we get started? Are you going to take my calls or blow me off? I'm just trying to figure out why you need me."
Fred stared at me for a while, then stared at his desk with the stack of 30 files, then back at me, and after about 20 seconds finally said…
Fred: "I need you because I don't want to choose 10 cases from 30. I want to choose 10 cases from 100."
His comment hit me like a lightning bolt, but given the obviousness of his answer, I don't think Fred even paused to gauge my reaction. He continued with how he thought he and his colleagues would be best positioned in the market, and I dutifully took notes to produce a winning plan. But I was still spinning. His comment put everything into perspective, and I have used his line ever since. I share Fred's comment with busy lawyers today to explain why investing their time in strategic marketing is critical – even when they are sure it is not.
The lesson is even broader and ironic than it first appears. When lawyers are "too busy with work" to spend their time marketing, that is usually when they are most worthwhile to market. When lawyers are without work and banging down your door for help, that is when they are the least marketable and most challenging.
So, if you're struggling to get a busy partner on board, appeal to their sense of freedom and the advantages that come with more choices. Specifically, prestige, interesting assignments, and the ability to name your fee.
Over the years, these are the typical spoils of marketing success that I've never seen a lawyer able to ignore.
Positioning Professionals
Hellerman Communications is an award-winning corporate communications agency specializing in positioning professionals to win business. With expertise in strategic marketing & content development, crisis & litigation communications, and social influencer & stakeholder relations, we help the world's most elite professionals and their firms build and protect their most lucrative relationships.