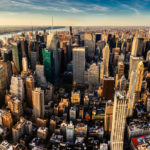 Situation/Objective: The Beatles famously held off coming to New York before they had a number-one hit. Few of the nation's largest law firms have shown such restraint. Many of them rapidly increased their numbers, and offices, during the good times—only to undergo...
read more
Positioning Professionals
Hellerman Communications is an award-winning corporate communications agency specializing in positioning professionals to win business. With expertise in strategic marketing & content development, crisis & litigation communications, and social influencer & stakeholder relations, we help the world's most elite professionals and their firms build and protect their most lucrative relationships.
Connect
5335 Wisconsin Avenue NW
Suite 640
Washington, DC 20015