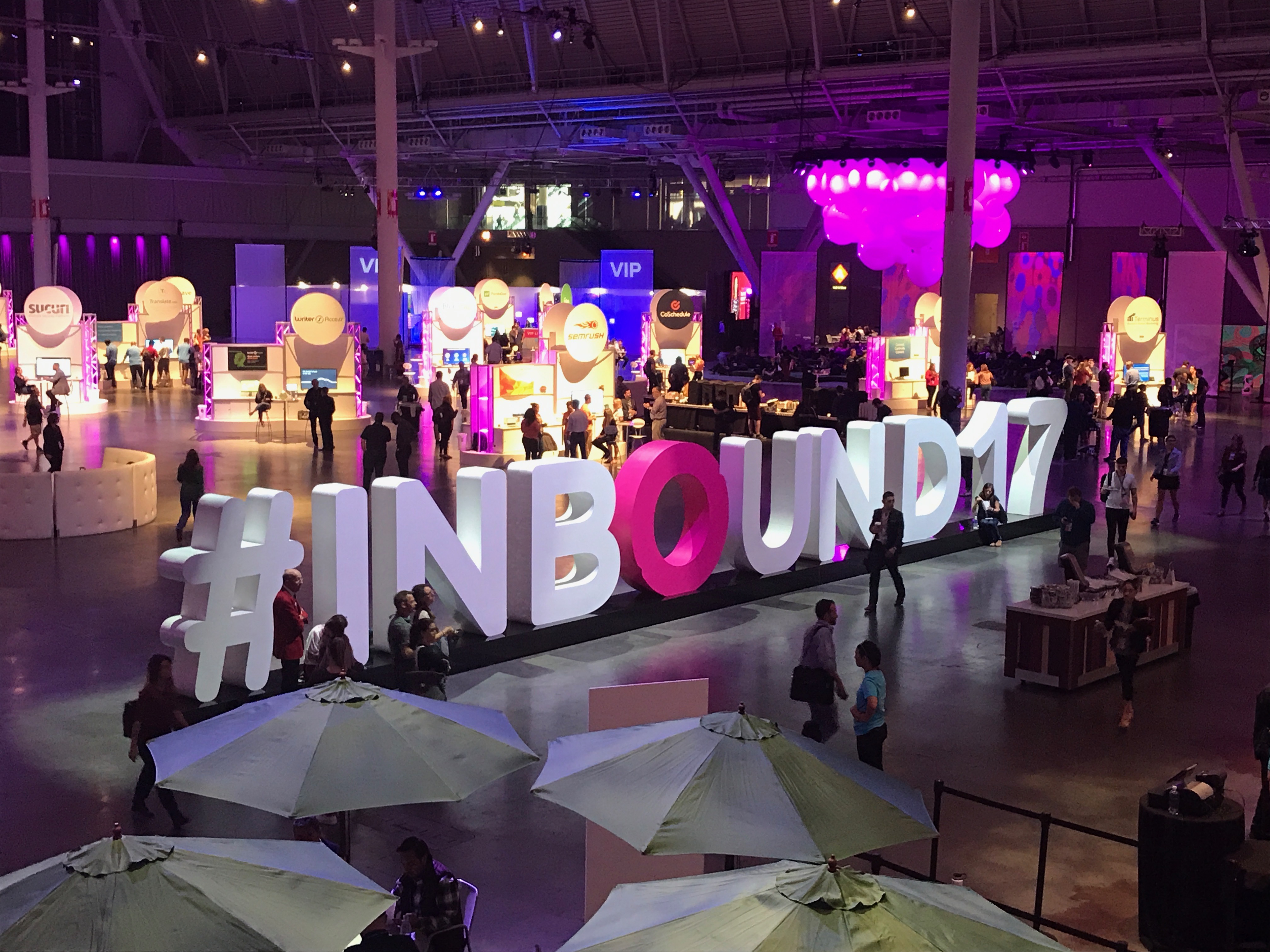 "It's all about voice and believing in our authentic selves." – Michelle Obama, Former First Lady
This is not your typical post-conference write-up. Though we left HubSpot INBOUND 2017 with several tidbits to immediately apply to our practice, there was one general theme that could (and should) be applied to every companies' efforts – and that is to be your authentic self.
It sounds simple, but in a professional setting is not always easy to follow. Yet, you will find that the more YOU you are, the more relationships created and business transactions made. In order to implement this practice, we will walk you through how to be the most you in different marketing and sales activities.
We have thousands of fake relationships online, but people go there for real ones. We ultimately want to connect with you, so "embiggen yourself."
But first, what does it mean to be the most you? Refinery29 Co-Founder Piera Gelardi provided the following guidelines:
Know who you are;
Stay true to your values;
Lean into your strengths;
If it doesn't fit, tailor it to fit you better; and
Remember you're never done growing.
In terms of content, Dr. Steven Vrooman of Texas Lutheran University suggests you share more. Not more quantity (who needs more notifications?), but more personal content. When you disappear in your posts and remove yourself from the picture, "it's creepy." We have thousands of fake relationships online, but people go there for real ones. We ultimately want to connect with you, so "embiggen yourself."
To do this on social media, develop user-generated content (get rid of those stock photos!) and go live. When you are live on a platform, people will stay and talk to you, increasing engagement.  You may also add your biography, contact information and calendar link to posts, making yourself readily available to connect.
If developing a podcast, as Associate Producer of HubSpot's The Growth Show Kierran Petersen says, select a likeable host and avoid boring guests. Millions of people are creating podcasts (it's no longer new media) and it can be hard to cut through the noise, but an audience will listen to pretty much anything if they like you by minute six.
In addition to adjusting content to highlight the individual, there are ways to be the most you in sales. While most sales presentations are catered to a specific audience, or potential client, the focus should be what differentiates you from others. Discuss your benefits, but also ensure the presenter (you) is not forgotten. Richard Goring, Director of BrightCarbon, provides PowerPoint tips and tricks to do just that. These tricks were established with the following idea in mind: reading a PowerPoint presentation while listening to a presenter creates an interference in the brain, which hinders an audience member's ability to retain information. So create compelling visuals in PowerPoint and allow the presenter to do the talking.
The final two applications concern attracting future employees. When scaling up (or expanding your business), HubSpot Co-Founder Brian Halligan explains that the key ingredient to successful hiring is culture. Besides having an inherent culture code, you must truly value employees and follow a company, or personal, mission. Another important factor that Anne Auerbach, Co-Founder and Co-CEO of Werk, abides by is flexibility (with regards to time and location). Although there has to be compatibility between the needs of the employee and objectives of the employer, flexibility as a strategic talent solution enhances life-work balance and self-efficacy.
So if being your authentic self improves marketing, sales and hiring efforts, how hard is it really to be the most you?
Positioning Professionals
Hellerman Communications is an award-winning corporate communications agency specializing in positioning professionals to win business. With expertise in strategic marketing & content development, crisis & litigation communications, and social influencer & stakeholder relations, we help the world's most elite professionals and their firms build and protect their most lucrative relationships.